We produce superior natural astaxanthin products that exceed markets standards
Unrivalled expertise in microalgae cultivation
AstaReal are pioneers in microalgae cultivation. In the early 1990s, we developed a highly advanced and one-of-a-kind technology using specially designed photobioreactors to cultivate the microalgae Haematococcus pluviailis (HP) – the most abundant source of natural astaxanthin.
The cultivation process starts in the laboratory, where a seed culture is cultivated under sterile conditions to provide a pure culture. The culture is enriched with essential nutrients and light that allows for optimal growth and proliferation (green phase). When the culture reaches its optimal density in the green phase, it is transferred to our unique stainless steel photobioreactors where the production of astaxanthin (red phase) is initiated.
After the algae have reached maturity, they are harvested, crushed and dried. The final biomass is a deep-red powder of high purity, containing a high concentration of astaxanthin. The biomass can be further refined to produce a range of bulk products that are suitable for a variety of product formats within the food, food supplement, cosmetic and feed industry.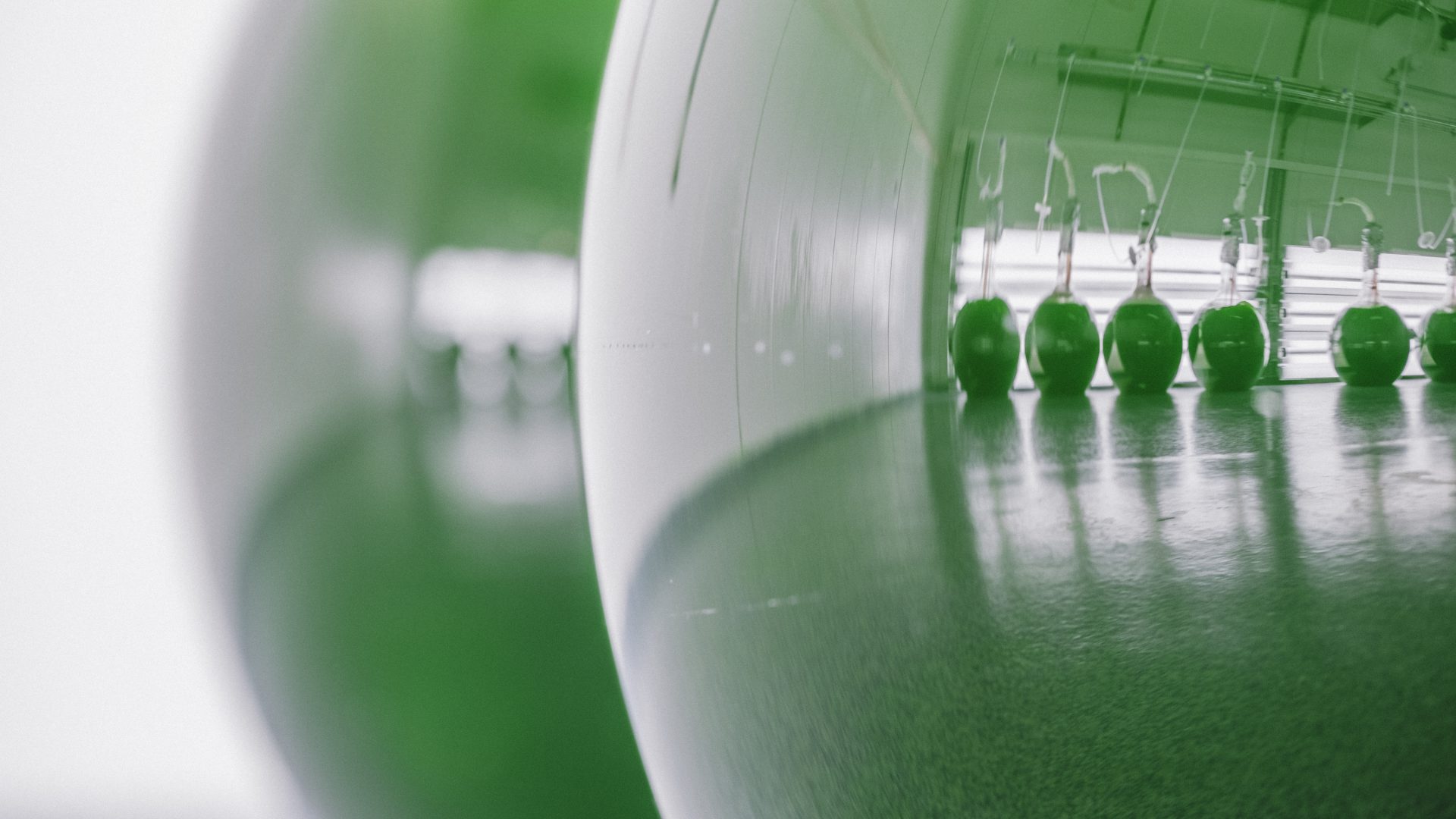 Quality
Our photobioreactors have been individually crafted and specifically designed to allow for optimal
maturation of the cells. Thanks to this unrivalled technology, we are able to ensure hygienic conditions
and an environment that allows the culture to reach unsurpassed levels of maturity. The result is superior
natural astaxanthin products with the highest quality, stability and concentration available in the market.
Stability and purity of natural astaxanthin matters and poor quality can have a negative impact on your
final formula.Our cultivation process allows for optimal maturation of the cells, resulting in a superior
product with the highest quality,stability and concentration available on the market. Natural astaxanthin
is a high value ingredient and not all astaxanthinis created equal, don´t take the risk –  use a trusted source
of natural astaxanthin.
Certifications
AstaReal® is ISO 9001, FSSC 22000 , HACCP, Informed Ingredient, Halal and Kosher certified. Our Halal certification opens a range of opportunities for our partners.